The main task of satellite monitoring of transport in logistics is to optimize the tasks and costs of maintaining a fleet of Hyundai H-1 cars. Transport logistics is a very essential part of any business, especially a large one. And to control and optimize the costs of maintaining a fleet of Hyundai H-1 cars, the correctness of route construction, the issuance of tasks to drivers and control greatly affects. The movement of goods needs constant monitoring, and where there is control, it is possible to optimize costs and reduce them by 15-25 percent with the help of satellite monitoring of transport. Optimization and control of transport logistics is a proven way to increase business liquidity and reduce the cost of a fleet of Hyundai H–1 vehicles.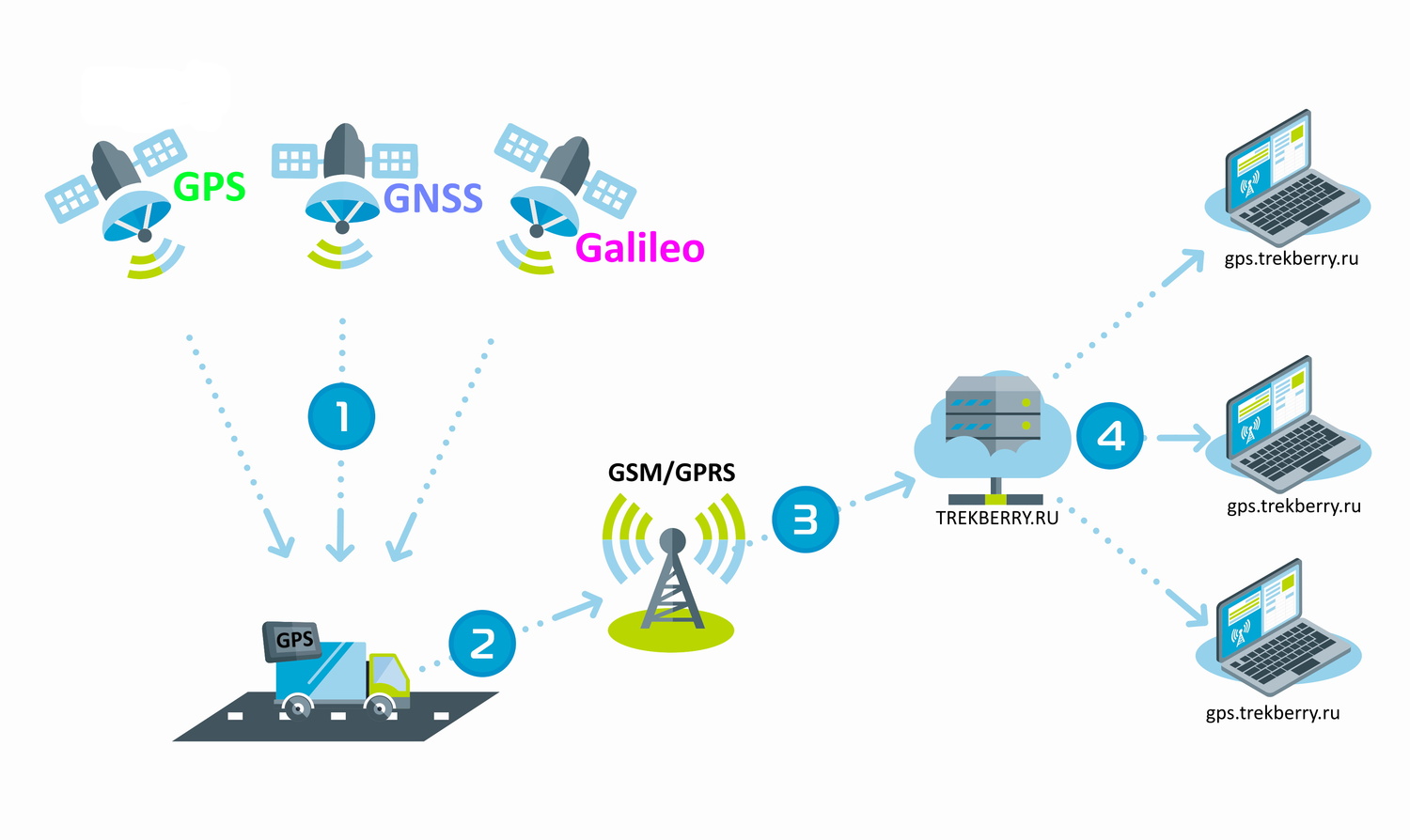 GPS/GLONASS transport monitoring is the main technology that helps to remotely control logistics. The TREKBERRY transport Monitoring server is a complex program for simple and reliable construction of a monitoring and logistics system for small and medium-sized fleets of up to 300 Hyundai H-1 vehicles. The transport monitoring system itself should consist of a GPS tracker, sensors for a GPS tracker (for example, a fuel level sensor or temperature sensors), server software that receives and processes data from the monitoring unit. The costs of buying GPS trackers themselves pay off quickly when implementing a transport monitoring system on the Hyundai H-1 car fleet.

You can implement satellite monitoring yourself using the means for monitoring transport from the TREKBERRY server. For more complex tasks, you can use the API to integrate with the transport monitoring system. You can purchase and install GPS equipment yourself. Questions about setting up and operating satellite terminals on Hyundai H-1 cars can be sent by e-mail. Also get recommendations on setup and installation. Contacts of installers and contractors. The cost of servicing one tracker is 5 rubles per day (The price is valid for May 2022).

The name of the manufacturers of GPS trackers that are supported by the transport monitoring server: Wialon IPS, GLONASS, Aspicore, Atlox, BITREK, CGuard, Cityeasy, Coban Electronics, Concox, CradlePoint, DEAO, EASYROAD TECHNOLOGY, Etrack Digital Technology, Falcon, Fayton, Fort-Telecom, GALILEOSKY, GlobalSat, GlobusGPS, Gosafe, Kingneed, Leadtek, LEKEMI, M2M,Megastek Technologies, Meitrack, Mictrack, Naviset, Navixy, Navtelecom, NoName, Novacom, Pomcell, Proma Sat, Queclink Wireless Solutions, Reachfar, Rilla Technology, RoadKey, Ruptela, RVi Group, SEEWORLD Technology Corporation, Senseit, SinoTrack, Standart LLC, STD 59, StarLine, Teltonika, TK STAR, TM OKO, Topin, Toplovo Industrial, Tracker Technology, Transcom, TwinMask, Venmax, Vjoy Car, Wonder Proud, Wonlex, XE Electronic Technology Co., LTD, Xexun, YuLongDa Technology Ltd., ZGPAX, ZXS, Autoscan, Autophone, AGENT Production Association, Antares, APK COM, Arusnavi, Helix, Ivan Glonassov, Izhevsk Radio Plant, Irz Online, M-Board, Neomatics LLC, ADM, Rhythm, Santel-Navigation, SKYNAVIS (LiveGPS), SCOUT, Hawkeye, Watchman, Sphere of Innovation, Technocom, VEGA ABSOLUTE.